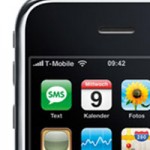 You know I'm an Apple nerd. No one who builds a Hackintosh and sticks it in a G4 cube should be considered anything less than such. Naturally you'll be able to guess that I'm also an iPhone nerd. I owned 3 phones prior to getting my iPhone. A throw-away Nokia that I don't remember the name model number of, a Nokia 6600, and a T-mobile Dash. With the latter two, I was certain that I'd gotten the device closest to the perfect smartphone. Both failed me though. They just didn't do everything they were supposed to.
Though I had long argued that Apple never would, they made a smart phone… and it was glorious. Besides the occasional hiccup (MMS, Copy & Paste,etc) the iPhone was a dream. At the initial release, it wasn't an option for me. My wife and had decided to go with Tmobile because they offered a deal that made it more practical for us. Free calling to any 5 numbers.
Smarter people than me figured out that Tmobile and AT&T are really just cousins when it comes to network technology. The iPhone was promptly hacked and come Christmas 2007, I was happily using an iPhone. A year later, we got one for my wife.
I read today about how AT&T is finally about to offer a similar program to Tmobile and Verizon's options, and so I thought I'd check it out. There are a few things I want that my current iPhone doesn't have: GPS being chief among them. I've heard some bad things about AT&T, but I admit every now and then I hear the iPhone's siren call, or at least, the iPhone-3Gs-legit-network-supported-phone siren call.
I did the math. This is what I can back with…
AT&T
Tmobile
# of Free-Call-To-Numbers
10 (per family)
5 (per phone)
Min. $$$
$89.99
$69.99
(lower than currently availble)
Number of Minutes
1400
700
Data Plan cost
$30.00 + $5.00
(includes 200 sms)
$34.95
(includes unlimited messages sms/mms)
Tethering
Yes, well eventually… hopefully. I mean, we think so…

expecting a price though of $20-$70/month

Yes – presuming you don't tell them
Cost of iPhone
~$300 subsidized
~$700-$1200 – jailbroken/unlocked – factory unlocked…

The thing that gets me is the plan cost vs number of minutes. Between my wife, her sister, and myself on our 700 minute plan, we rarely go over. This is because we have the "favorites" that allow us to make calls without using minutes. While the $10 difference with AT&T is not a big deal, we end up with more minutes than we could ever hope to use. We just don't call around that much… The result is that we get a plan for that has a feature we won't EVER use. Or rather, we use it, and we end up with an absurd amount of remaining minutes.
Because we've been good customers, we pay Tmobile around $115. It's a good deal.  I'm pretty willing to move to the $160/month with AT&T, until the details start to creep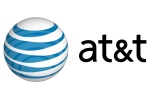 out… the details being that MMS isn't included, and in the family plan it's $30 for unlimited messaging. There's no middle ground. And tethering is possible, but not yet… and they're likely to charge extra for it. And the 700 minute difference makes the "free-to-call-to-numbers" irrelevant. Given that we bump up the rate on our tmobile plan for full 3G access, and noting that Tmobile doesn't offer visual voicemail (something that is cool, but not a dealbreaker)
| | AT&T | Tmobile |
| --- | --- | --- |
| Cost per month for Account | $179.99 | $149.88 |
This is according to my calculations trying to make the most balanced comparison of what I would have vs. what AT&T offers. It does not include taxes or fees. $30/month difference.  The other difference is the phone subsidy. $299.99/32GB iPhone vs ~$850/32GB iPhone.
Let's do the numbers (cue Marketplace music):
Here's the initial cost of two sold-on-the-open-market Black iPhone 3Gs'
$1900
Since we're paying $599.99 either way (The subsidized cost on AT&T), we can remove it from the equation, leaving us with:
$1300.02
Okay, now there's a $30/month difference contractually. $30 * 24 months = $720.00
$580.02
We can also skip the activation fees -$62.00
$518.00
I think that's probably all I can shave off of the price. Since I'm probably sticking with Tmobile for a while, I can probably subsidize myself over the next 24 months (esp because I'm not paying that extra $30)
$518.02 / 24  =$21/month
$149.88+ $21 = $170.88
A bit more than $9 difference, when all is said and done. The biggest difference between the two is that I have to have about $2000 up front. The other problems, some listed above are as follows:
a) Little-to-no support, though tmobile usually offers some help if you call.
b) No Visual Voicemail
The point of this whole exercise is to recognize that AT&T  pretty much screws it's customers, and there is an alternative. Part of me says "Hey, capitalism! If an iPhone is worth more to me than my money, then I should get it." Another part of me says "Hey, if I'm smart enough to work this out, and I'm not using deception or coercion, no harm, no foul."
If I do follow through with this, one thing I can expect is a better network situation than a lot of iPhone users. A quick look at the web will show you that AT&T has major problems with their network, and with delivering the features that they're supposed to be. One hope that I have is that at the end of AT&T and Apple's exclusivity deal, Tmobile will start to carry the iPhone.  Assuming the data rates will be the same as the Android, it all looks like a better deal.